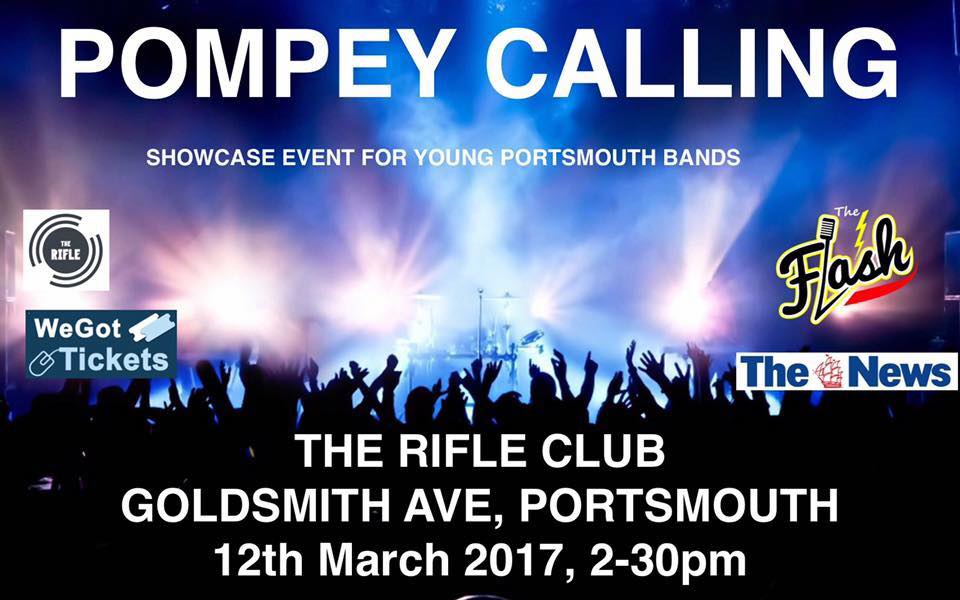 In conjunction with local online radio station The Flash, Pompey Calling on the 12th March was to be the 1st in a serious of afternoon music events, live at the Rifle club.
With the focus on new and emerging acts, it was down to Attractive Hank to start proceedings. They mainly played funky keyboard led instrumentals, at times with a bit of a lounge jazz vibe. Ending their set in full reggae mode this was an impressive start to the day, with a decent size crowd already in attendance.
With a quick turnaround and things running smoothly, it was soon on to the next act. Lucky 13 gained inspiration for their name from when they first met, at the time having only just become teenagers.
They can't be much older than that now, although they've certainly grown into a band who have found their own style. The fact they don't just sound like another college band, is something that's a credit to Portsmouth's Ready to Rock School, where Lucky 13 first came into being.
It was however the 2nd half of the afternoon that provided the day's highlights, Lucid Rising taking to the stage filled with confidence. There was an influence of 60's rock n roll and the bluesy side of the Rolling Stones, mixed with garage rock of American indie band the Strokes. It was a great performance and one that made you forget it was still daylight outside.
Things didn't end there either, for it was time for one last band in Marty Mayhem and the Liabilities. Although officially a group in their infancy, this is in essence an evolution of Marty's previous outfit the Smokin' Prophets. This time around backed with former bandmate Alex on drums, while bassist Sian Guest has joined the two brothers, completing the glam-punk trio.
As a frontman, Marty has all the rock star moves and certainly looks the part. It's not just about image though, with tracks such as "Don't Fix me" and "Wake up" Marty Mayhem and the Liabilities continue where his former Prophets left off.
There was also the punk rock n roll of a Johnny Thunders cover in "Born to Lose", along with Green Day's "Minority". It would have been nice to hear a few more of their own songs, but a frantic run through the Clash's "Should I stay or should I go" finally brought a successful afternoon to an end.