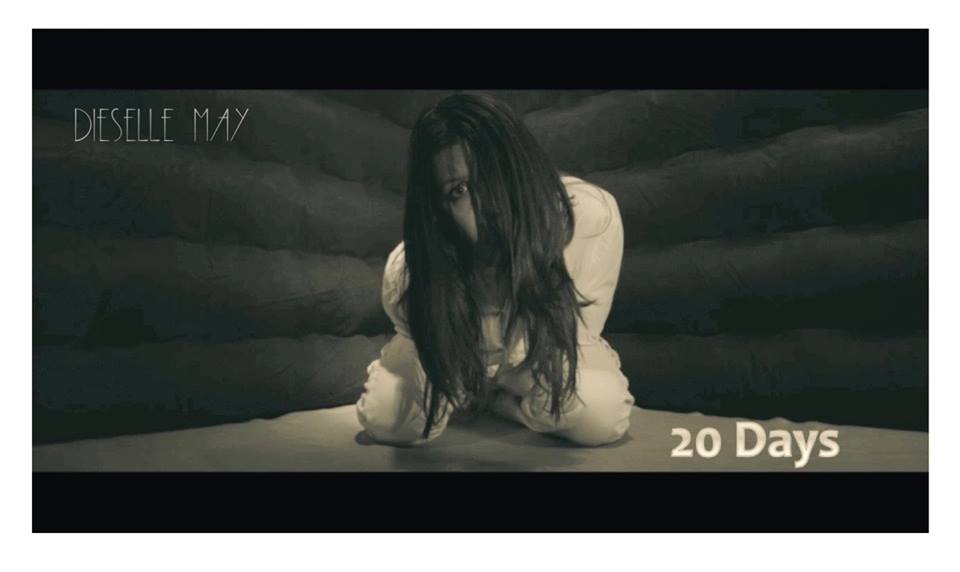 By the tender age of 18 Dieselle May was playing sold out shows at the infamous Marquee Club in London. It was at this point her previous band Mustang Sally, would be playing the same stage once graced by the likes of Led Zeppelin
Since those early days Dieselle May has gone solo. Now with producer Jack Ruston on board she puts her trust in a man who's worked with everyone from pop super group McBusted, to 80's metal legends Judas Priest.
With this combination of artists under his belt, for the production on both previous single "Said and Done" and latest release "20 Days" Ruston gives a crisp yet honest approach to May's sound. There's something radio friendly about both tracks, but the distorted vocals still give the tunes a bit more of an edge.
They're not filled with heavy and chaotic guitar riffs, but nor is the artist turned into just another female singer songwriter. Think of when Alanis Morissette broke into the scene, "A Jagged Little Pill" is a classic album filled with angst of broken relationships, but would feature a bunch of instantly accessible songs.
I'm far from saying this is the UK's answer to the mid-90's grunge of Morissette, but potentially the forthcoming album could at least fall in a similar vein. After all, with the performer already starting to attract a wider interest from the US, who knows what's next for Dieselle May, as she embarks further into her musical journey.